Scroll for more info ︎︎︎
Hidden / CXOBAHE
Elena Subach
with an essay by Yurko Prohasko
---
Standard edition
— £22*
---
Print edition
— £90*
Standard edition with a limited edition 10x8 print (unsigned, numbered edition of 30)
---
*£5 from each copy sold will be donated to
Children of Heroes
, a charity supporting children who have lost parents to the war in Ukraine
---
Hidden
will launch at Biblioteka Kyiv library space in Peckham, London on 15th October. More event informtaion can be found
here
.
---
Press


The Atlantic
de Volkskrant
UNESCO
Nowhere Diary

Named as one of best photobooks of 2022 on best book lists, including
Aaron Schuman
,
Maria Kapajeva
, and
Mark Power
.
---
At the onset of Russia's full-scale invasion of Ukraine, a team of workers and volunteers in the medieval city of Lviv rushed out to prepare its monuments for war. Restorers and museum workers, musicians and psychologists, artists and teenagers set about conserving Lviv's sacred cultural relics from destruction. They removed and protected statues, boarded up stained glass windows, and hid paintings and other artifacts underground.
"Since the beginning of the war, we have all changed, searching for a role where we can be as effective as possible", says Ukrainian photographer Elena Subach. "Before the war one of my favourite mottos was: 'if there is no magic in art, then it is just media...But now my approach to photography has become a clear documentary. I document the present, because history in its concentrated form is unfolding here and now".
Photographed using direct flash, the project is an almost forensic documentation. The images have a tense and uncanny atmosphere. Wrapped statues are pictured in streets and churches, becoming abstract forms that seem starkly out of place amongst the Gothic architecture of the city. Sandbags piled high allude to the approach of war. Groups of volunteers transport statues by hand, and in one image we see a man gently cradling a figure in his arms as he carries it.
In the final section of the book each statue is set against black; Subach digitally removed the backgrounds to conceal the destination of their storage. Here the figures float in darkness, fate unknown. Hidden, is a work that pictures the act of concealment, the conservation of heritage in the face of an approaching war.
The book opens with an essay by Ukrainian author Yurko Prohasko, reflecting upon his relationship with Jan of Dukla, the patron saint and protector of Lviv. Prohasko recounts taking the Saint down from his place above the city, looking directly into his eyes for the first time, before sending him underground for safekeeping. It's a personal note that grounds and gives heart to the urgent documentation provided by Subach's images.
The book is hole-punched and bound with a document clasp, echoing an archival file, then wrapped in a printed and embossed cover.
---
Size 210mm x 260mm
Bound with document clasp
Embossed softcover wrap
62 pages, printed on 3 paper stocks
First edition of 400
---
Elena Subach is a photographic artist who was born in Chervonohrad, Western Ukraine. She has a Masters degree in economics from Volyn State University, and has worked as a photographer since 2012.
www.elenasubach.com
Yurko Prohasko was born in
Ivano-Frankivsk, Ukraine. He is an essayist, Germanist, and translator.
---
International delivery: The customer is responsible for all import fees, tax, charges or duties incurred on international postal orders. Besides press is unable to cover these costs at present.
Scroll for more images ︎︎︎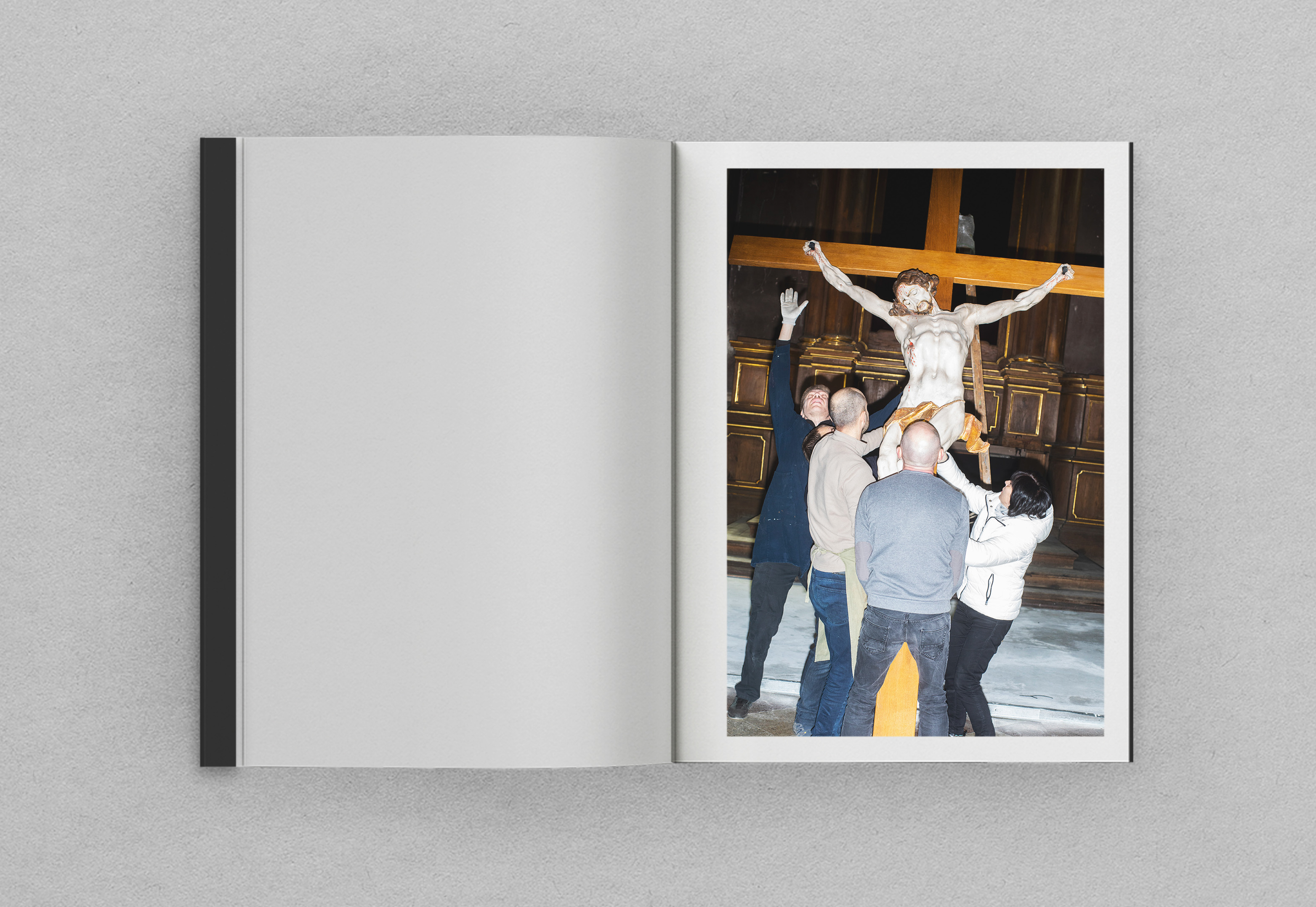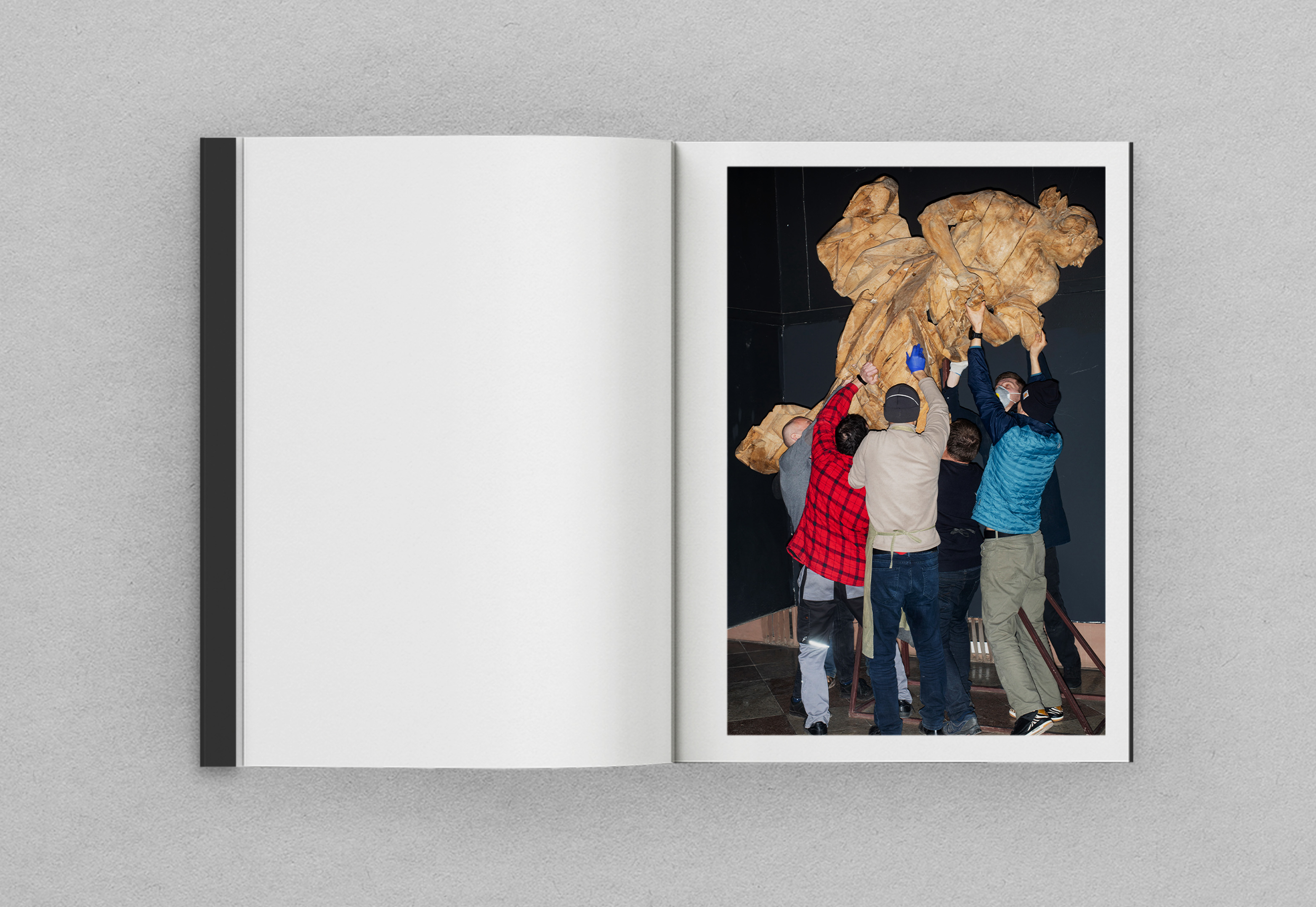 Limited Postcard Print



10x8" Print Edition